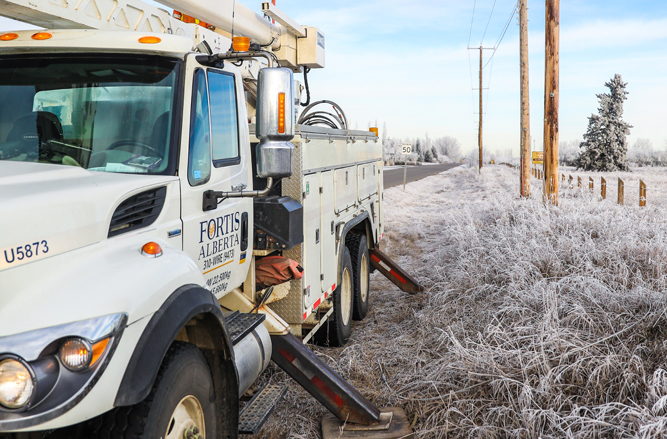 September snowstorm expected this weekend
Sep 27, 2019, 15:52 PM
Wet, heavy snow combined with a late September, early October weather event where leaves are still on the trees can lead to branches breaking and landing on power lines. Should this happen, we wanted to let you know how we are fully prepared to restore power safely, efficiently and as quickly as possible.
Here are some storm safety tips to share with your family and friends:
What to do during an outage, this page also includes information about how we restore power
To find out more about an outage, including an interactive map of affected areas and estimated time of restoration OR to report an outage, download our free mobile app; search 'FortisAlberta' in your app store. Our outage map can also be found online.
You can follow us on Twitter for restoration updates on large outages or call us 24/7 at 310-WIRE (9473) or at 1-866-717-3113
Should someone see a downed power line, stay at least 10 metres away and call us immediately
Here are the ways that FortisAlberta is prepared:
We're closely monitoring the weather predictions and are planning accordingly
Our crews and support employees are organized and ready to go
We've queued up additional resources in case we need them, including Power Line Technicians and brushing crews locally and as is the case for any significant event we have up to 350 lineworkers available to be mobilized from across our service territory
We have visibility of our entire system and the exact location of our crews out of our Control Centre in Airdrie, which helps ensure safe and efficient response and restoration
We will have more agents available to answer customer phone calls in our Customer Care Centre if needed
Materials and special equipment supply on-the-ready
We wish everyone a safe weekend!