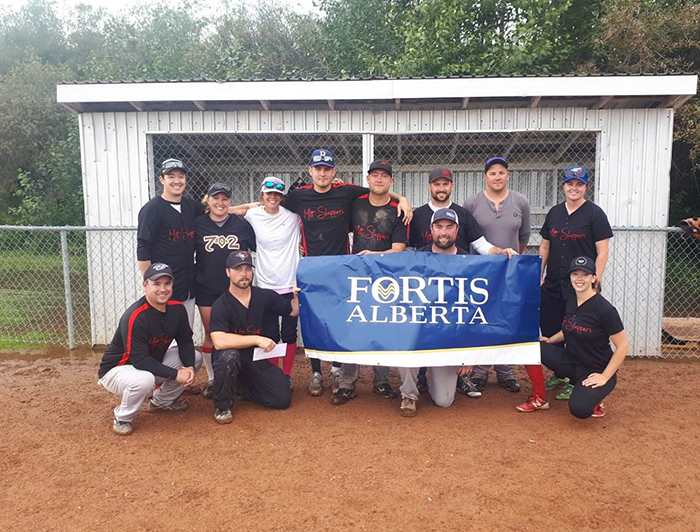 Giving back to communities is part of our culture
Aug 26, 2019, 14:44 PM
Our employees at FortisAlberta prove time and time again how committed they are to their communities and giving back has become a way of life.

Daryn, our Lead Power Line Technician in Fort Saskatchewan shows us what commitment to a cause can achieve. Daryn and his family started the Thorhild Charity Ball Tournament five years ago when there was a building fire in town. They received such overwhelming support that they continued the tournament each year and have raised more than $17,000 for local charities such as Friends of Thorhild Swimming Pool Association and a school program for underprivileged kids.

Daryn received a FortisAlberta Empowering Employee grant and funds were used to purchase equipment and supplies for the tournament.

"We started this as a family to have fun in the community while supporting good causes at the same time and couldn't be more proud of all the support and success it has brought!" says Daryn.

This year's tournament took place July 26 – 28 with more than 250 people from across the province participating. More than $7,500 was raised at this year's tournament and will be donated to the Seeds to Sprouts Child Care Society.

Congratulations to Daryn and his family for organizing this worthwhile initiative!