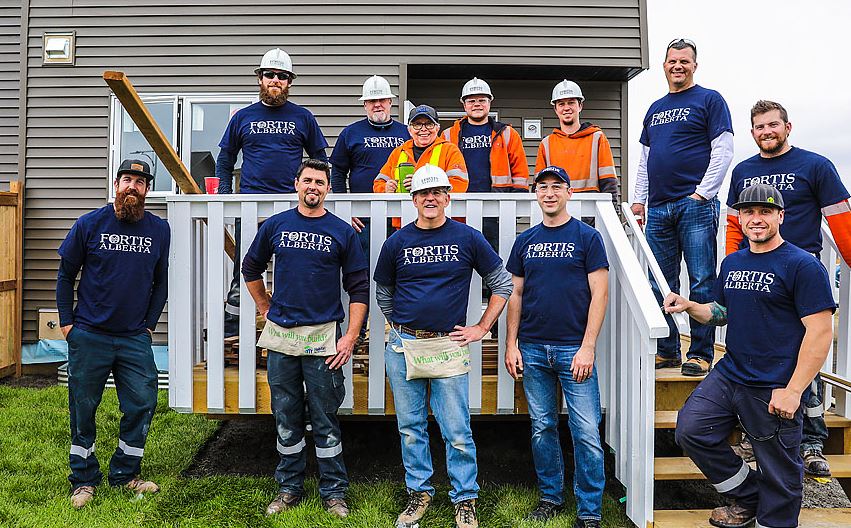 FortisAlberta builds futures with Habitat for Humanity
Sep 25, 2018, 14:58 PM
To support our ongoing commitment to safety, FortisAlberta has partnered with Habitat for Humanity of Southern Alberta as regional safety sponsor. The Company's donation was used to purchase safety equipment for volunteers enabling everyone on-site to work in a safe environment.
As part of the Company's sponsorship we were invited to participate in the build in Okotoks. On Thursday, Sept. 20, 12 FortisAlberta volunteers spent the day hanging drywall, painting and installing trim and fencing.
"It's nice to be a big part of and contribute to the communities in which we live and work," says Mike Mosher, President and CEO. "And so spending a day [helping to build homes for families in need] is absolute fun, and it's great for the community."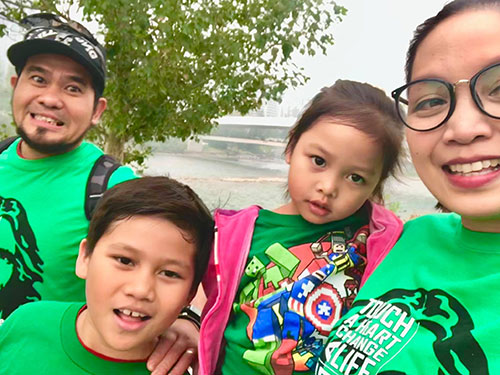 Avon, Romano, Lorenzo and Niña are one of the families excited to move into their new home in Okotoks.
Read their story here
to see how impactful our volunteerism and donations can be.