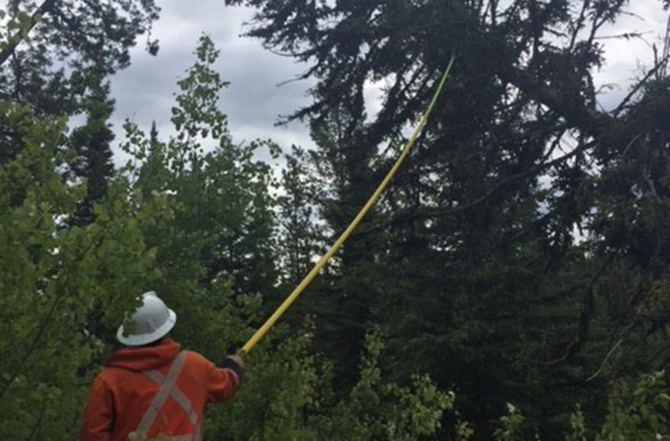 North wind storm knocks out power to thousands
Jun 20, 2018, 14:50 PM
On Monday, June 11, 2018, a powerful wind with gusts up to 100 kilometres per hour started up in the northern part of our service territory, which then continued throughout the following day.

By Monday afternoon we had more than 3,000 customers without power due to wind knocking trees on our lines and as crews worked to make repairs, the wind continued to wreak havoc and more customers lost power as we went into the twilight hours. By Tuesday morning, much progress had been made, but we still had 2,500 customers off. The hardest hit areas included Edson, Barrhead, Westlock, Whitecourt and Fort Assiniboine, and communities surrounding Edmonton.

Crews were brought in from other areas of the province, including Red Deer, Rocky Mountain House, Strathmore, Brooks, Canmore, High River and the North Travelling crew. We also brought in help from our contractor partners to assist with brushing and re-build work. In total we had 200 sets of boots on the ground to get power restored to our customers as safely and quickly as we possibly could.