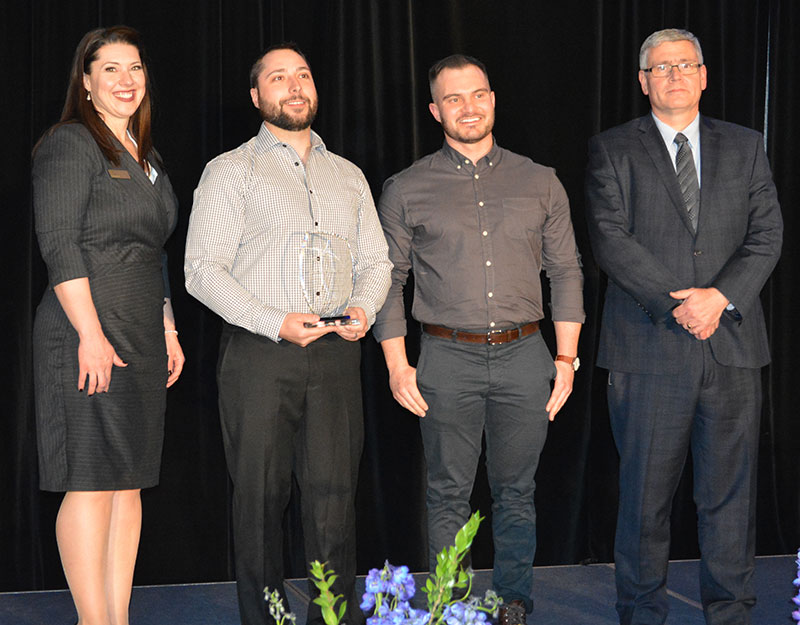 FortisAlberta PLT recognized as top apprentice in Alberta
Apr 27, 2018, 14:23 PM
On April 13 in Edmonton, the Apprenticeship and Industry Training (AIT) Board presented Daniel Kitt, Power Line Technician, Lac la Biche with the 2017 Top Apprentice Award for the power line trade.

The Top Apprentice Awards honour the apprentices in each trade who achieved the highest overall marks in their final period of training, and received strong employer recommendations.

"I was shocked to get the email that I had been selected, and I am very proud to receive such a highly regarded award for my apprenticeship. My family was equally as proud," says Daniel.

"It was an award that was always kind of in the back of my head, but through technical training, I just strived to do my best at the task at hand. The guys I took my apprenticeship with had a lot to do with it - a lot of marks were very high and competitive. Everyone was helpful and worked well together to excel in our training."

Daniel also received the ENMAX Award of Excellence, which is presented to the top apprentice power line technician each year.

Congratulations Daniel!