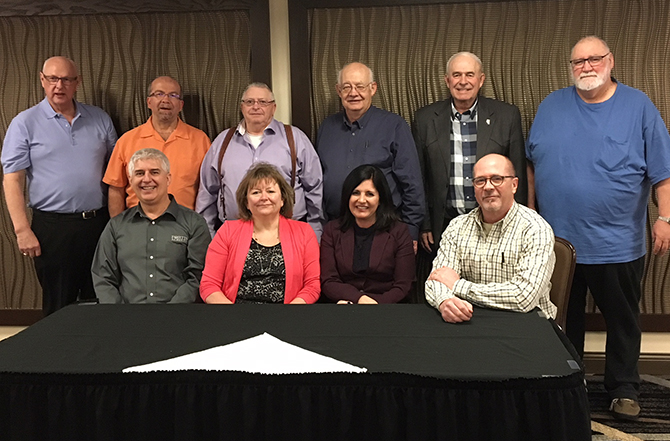 FortisAlberta negotiates new operating agreement through AFREA
Apr 27, 2018, 16:56 PM
FortisAlberta negotiated - over an 18-month term - Electric Distribution System Operator Contract (EDSO) through the Alberta Federation of Rural Electrification Associations. This agreement represents eight traditional rural electrification associations (REAs) operated by FortisAlberta. These REAs include:

Duffield
Drayton Valley
Ermineskin
Lindale
Mayerthrope
Niton
Stony Plain
West Liberty
This agreement supports REA sustainability, encourages the orderly and effective development of the system, and continues to provide safe operations for REA members, workers and the public, and helps maintain FortisAlberta's close working relationships with their members and boards.
"We believe our responsive customer service model gives us the ability to build and maintain strong relationships with our REA customers. We take tremendous pride in taking care of day-to-day business and system planning, operation maintenance, and restoration to ensure safety and reliability," says Jennifer MacGowan, FortisAlberta's Director, Customer Experience.
"As an REA, our main goal is to provide service to our members for the best deal possible; why pay more if you don't have to? We feel that doing the work ourselves would cost much more and that's why FortisAlberta is the best deal for the Niton REA," says Toni Smigelski, Niton REA Board Secretary." Keeping our relationship in good order allows both Niton REA and FortisAlberta to thrive!"
In Alberta, REAs provide electricity for groups in rural communities who are members of a cooperative. We have a long history with REAs of delivering local service combined with a strong network of province-wide support. As we look forward to our continued relationship with the local REAs, here are some benefits we offer at no additional cost to their members through the REA distribution systems we operate:
Outage management, including real-time updates through our mobile app and online reporting
FortisAlberta technology, such as our centralized Control Centre in Airdrie where we have the ability to control devices remotely and in many cases restore power in seconds rather than hours
Specially trained employees who can perform 'hot-line' work to avoid disruption to our customers' electricity service when it is safe to do so
Ability to mobilize 350 Power Line Technicians to assist with restoration following a significant storm event
Accurate billing with the ability to read meters remotely
If you would like to know more about how FortisAlberta works in partnership with REAs across the province, call us at
310-WIRE (9473)
.