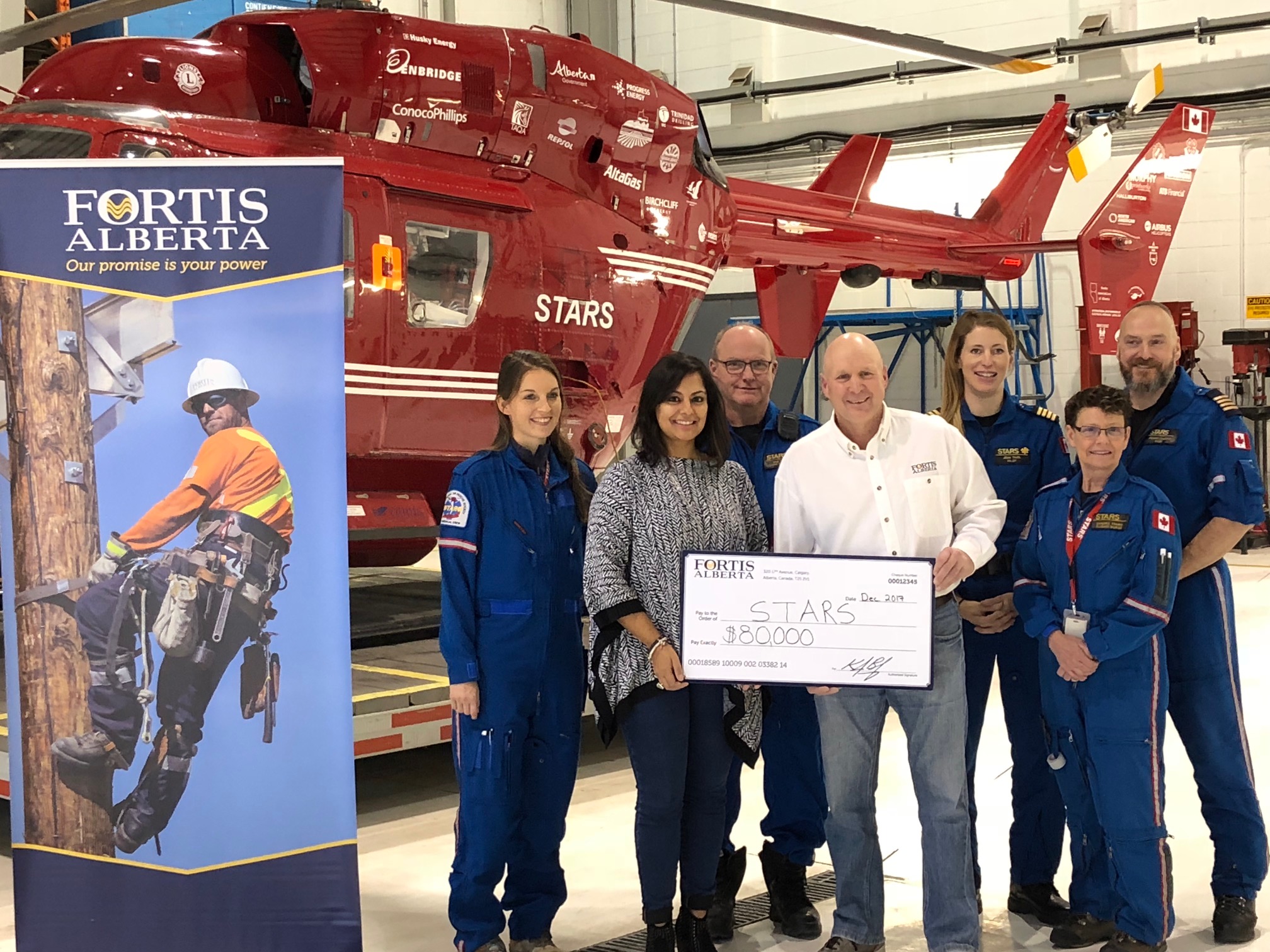 STARS saves FortisAlberta employee
Feb 7, 2018, 21:18 PM
He lived to tell the tale, literally.

As an Alberta-proud company, with customers and colleagues who work and live in remote locations, FortisAlberta believes in supporting STARS Air Ambulance (STARS). Their work saves Albertans' lives. Dan Thayer is our colleague and, in October 2016, STARS saved his life.

Watch this video to hear Dan tell his harrowing story as he virtually meets the paramedic, Mark, and nurse, Kerrie, who rescued him. He shares his memories of the incident, gives a glimpse into the lifesaving work of STARS, and brings home the reach of STARS' impact on people's lives. Dan has gone on to meet Mark and Kerrie in person and recently shared his story with more than 300 attendees of the Grande Prairie Petroleum Association's Hangar Dance in January 2018, an event that raised more than $225,000 for STARS.

Our annual donation to STARS supports their human patient simulator to educate more than 200 first responders each year. We have supported STARS for over a decade.

We thank STARS for all they do for Albertans, bringing people — like our colleague and friend Dan — back home and to work.