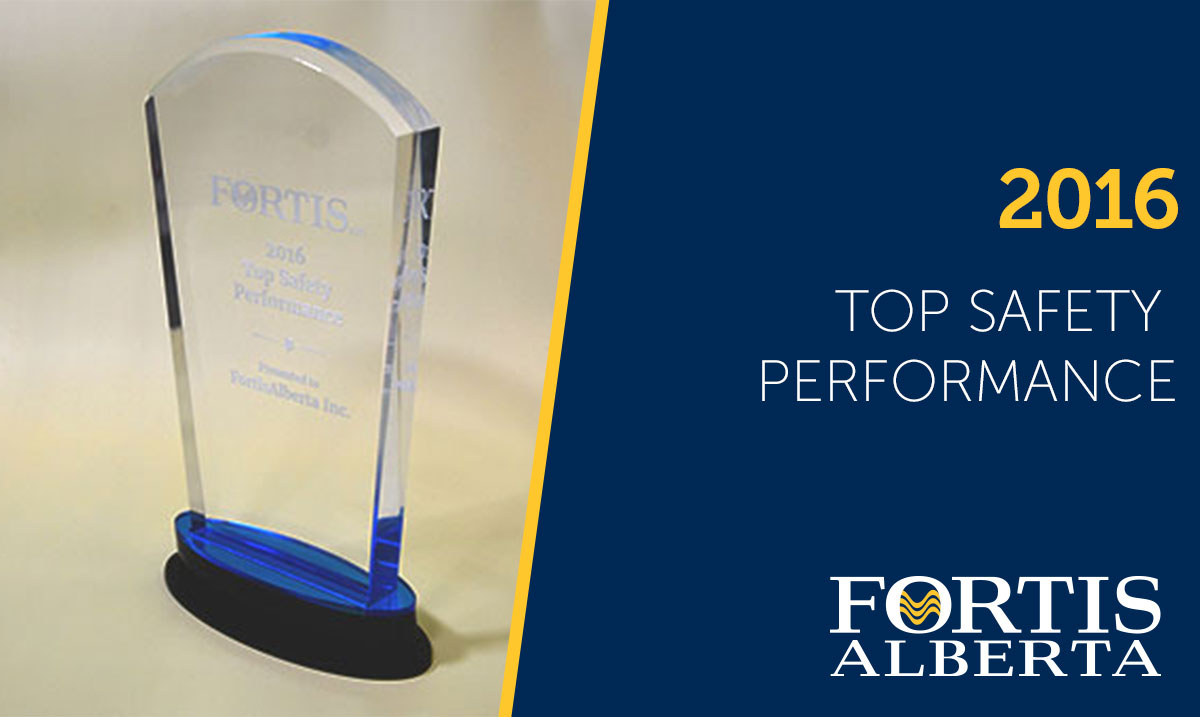 FortisAlberta recognized as top safety performer amongst Fortis group of companies
Apr 12, 2017, 14:34 PM
Cam Aplin, Vice President, Operations, attended a semi-annual Fortis Operating Group (FOG) meeting where FortisAlberta was formally recognized as the Top Safety Performer in 2016 amongst the Fortis group of companies.

In its first year, this award will continue to be presented annually to the Fortis company that achieves the lowest all injury frequency rate (AIFR). In 2016, FortisAlberta boasted an AIFR of 0.59, which also ranks us among the top five in comparable utilities in the Canadian Electricity Association.

"This is an excellent achievement and again recognizes the great progress our employees have made in getting us closer to our Mission ZERO goal," says Cam. "It is great to be recognized amongst all the Fortis companies across North America and the Caribbean."

Our 2016 AIFR result marked a return to the trend in declining incident rates that FortisAlberta has experienced since 2010.