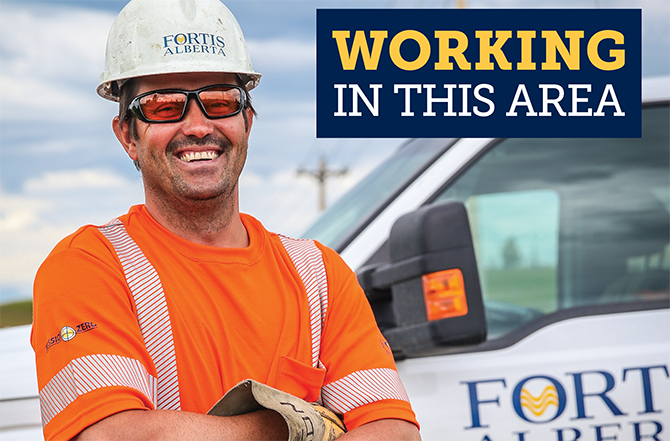 System reliability improvement project in Okotoks and area wraps up
Aug 22, 2016, 19:15 PM
The High River crew has been busy over the past two years improving the system in the Okotoks, Black Diamond, Turner Valley, Priddis, Red Deer Lake and Millarville areas.

In 2014, it was identified as an area that required more than the normally scheduled maintenance due to the number of outages that occurred during storms and with trees contacting power lines.

In the spring of 2015, we launched n extensive tree trimming and clearing project. Reliability was improved considerably and hardware upgrades continued into 2016. The work was coordinated in a way that minimized any necessary outages; this included changing power poles, wires and relocating some power lines to more accessible locations. We were cognizant of keeping customers informed of the project as we moved through the project.

Kris Andres, Area Manager, comments, "The brushing work that we performed in 2015 paid off this year as we have seen a decrease in outages even during a very active storm season. Since then, we've completed the hardware improvements and we're wrapping up ahead of schedule in mid-August. I'm happy to report that we've received excellent customer feedback as a result."