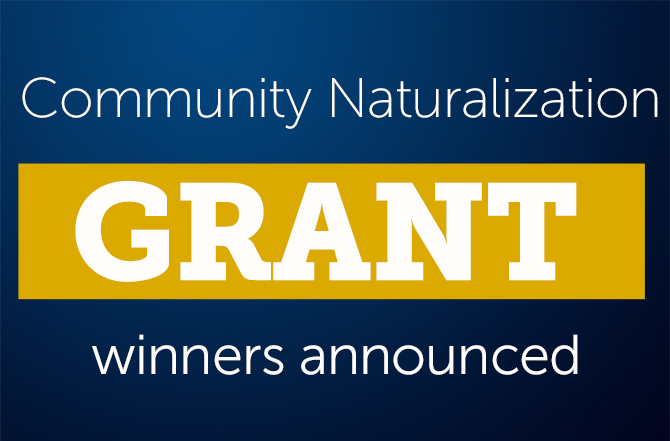 FortisAlberta announces winners of 2016 Community Naturalization Grants
May 19, 2016, 18:54 PM
As part of FortisAlberta's commitment to the environment we once again offered our Community Naturalization Grant program in 2016. In its fifth year, the program offers communities in FortisAlberta's service territory the opportunity to win one of twelve $3,000 grants.

The grants offer FortisAlberta the opportunity to support our municipal customers with developing and improving environmentally-friendly programs and facilities in our communities. Part of our community investment focus is on giving back to the communities where our customers and employees live and work.

Congratulations to this year's winners of a $3,000 grant:

• The City of Airdrie will plant native trees and shrubs, and control noxious and invasive weeds along the Nose Creek Corridor.
• Leduc County will plant trees and shrubs at the new Sarepta Centennial Community Park. The grand opening of the park will take place in early June during the annual fair days.
• The Town of Raymond will upgrade their existing recycling stations with a four unit depot facility, providing improved access, hours of operation and security for residents.
• The Town of Cochrane will retrofit energy efficient LED lighting in Beaupre Community Hall.
• The Village of Cremona will work with Communities in Bloom to enhance their community by providing picnic tables and benches along the nature tail area and parks.
• The Town of Gibbons will create an irrigation system for their Community Gardens. Run by local volunteers, Community Gardens also grows food for their local Food Bank.
• The Town of Innisfail will create awareness and educate residents on the importance of pollinator populations by creating a pollinator-friendly garden at Dr. George Kemp House, a local heritage site.
• The Town of Onoway is enhancing their park areas and will include pet waste stations to ensure public health and safety of residents. The use of biodegradable bags will also be available to pet owners using the park areas.
• The Town of Drayton Valley will promote Nature Play for Kids. This program is designed to promote the outdoors to youth in their community and assist in building a relationship and passion with nature early on in life.
• The Village of Duchess will construct bird, bat, bee and butterfly houses and install them throughout the community to attract these beneficial creatures to the urban environment.
• Strathcona County will purchase plant material for the banks of Broadview Park. Naturalizing the Broadview Park storm water pond will help improve its ability to mitigate the effects of runoff from storms.
• County of Wetaskiwin No. 10 will use the funds to create an environmentally friendly community space by replacing trees along the shoreline of Mulhurst Bay at Pigeon Lake.