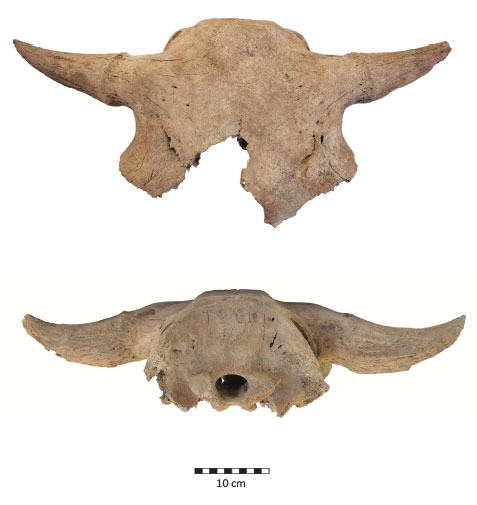 Streetlight project unearths ancient remains
Sep 12, 2019, 17:40 PM
Archaeologists take great care in locating and excavating ancient remains and relics to piece together the mysteries of our past. Sometimes they get some unexpected help from some unlikely sources.
In February, Primary Engineering and Construction, working on behalf of FortisAlberta, was digging a pit to install new streetlighting along Lynx Street in Banff when something caught their eye... and their hydrovac hose. Buried about a metre and a half below the street surface was a large bull bison skull.

The contractor shut down the equipment and alerted his foreman who then notified the FortisAlberta Area Coordinator assigned to the project.

The work was immediately shut down and FortisAlberta contacted our archaeology consultant, Lifeways of Canada, to assess the discovery and work with us and Parks Canada to remove the skull from the ground. No "bone" was left unturned as the hydrovac emptied its contents at FortisAlberta's Canmore yard and the slurry was thoroughly inspected for additional fragments and other artifacts.

"Our guys were excited to be part of such an interesting and historical discovery," says Steven Henderson, Construction Manager for Primary Engineering and Construction.
At the time, Parks Canada asked that we not publicize the finding until they could complete testing on the bones. However, the results of the radiocarbon dating were recently released and we are happy to announce that our Banff bison is at least 2,400 years old!

"The skull is one of several that have been found or reported from the Banff area," says Brian Vivian, Partner and Senior Project Archaeologist, Lifeways of Canada. "Discoveries like these are important to enable archaeologists to understand bison populations, the age of land formations within the Bow Valley and, more specifically, how landforms developed along the margins of Vermillion Lakes, well known as an important area for First Nations camps in early precontact times."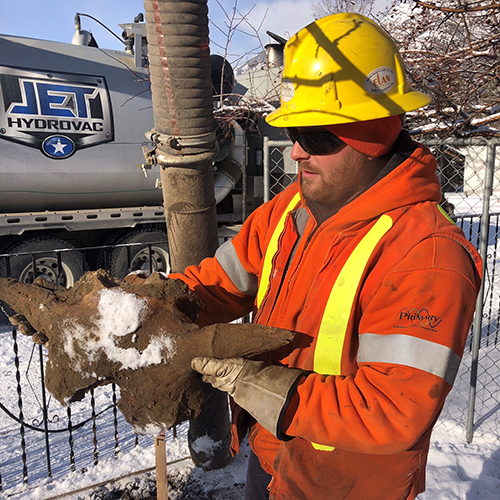 "The quick reporting of this find and the effort that FortisAlberta and their contractors made to ensure the find was collected and properly reported was exemplary of the way that all incidental finds of historical resources should be reported and recorded across the province," adds Brian.

"I am extremely proud of the way the contractors and our employees responded in this situation," says Denis Andre, Supervisor, Environment for FortisAlberta. "It was a cold winter day when this was found and it could have been easily overlooked; but everyone involved had the knowhow to stop work, follow reporting requirements and help in the extraction of the bison skull. I work closely with Parks Canada officials and this event definitely helped to build trust between our organizations."
Parks Canada has placed the bison skull into their archaeological artifact collections where it will be kept for further research.