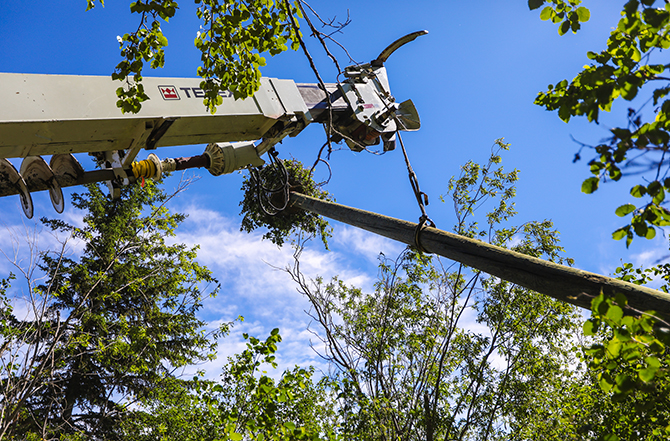 FortisAlberta's windstorm restoration efforts extend to our feathered friends
Jun 9, 2017, 16:23 PM
Thousands of FortisAlberta customers had it bad as a spring windstorm took out power for as long as two days, but there were yet some who had it even worse. On May 24, gale-force winds tore through Red Deer County and left carnage in its path including a bald eagle's nest, babies and all.

Medicine River Wildlife Centre was called in by local residents who have been long-time observers of these majestic birds. While employees of the Wildlife Centre were able to recover and treat the injured fledglings who had fallen out of the damaged nest, they needed help to build a nest that could withstand the elements and provide a stable home for the eagles.

FortisAlberta answered the call and on June 2, Ryan Becher, Area Coordinator and David Bomhof, Power Line Technician installed a pole crowned with a welded nest base next to the eagles' former home.

Watch the video below to see this latest example of FortisAlberta's commitment to protecting Alberta's birds of prey.