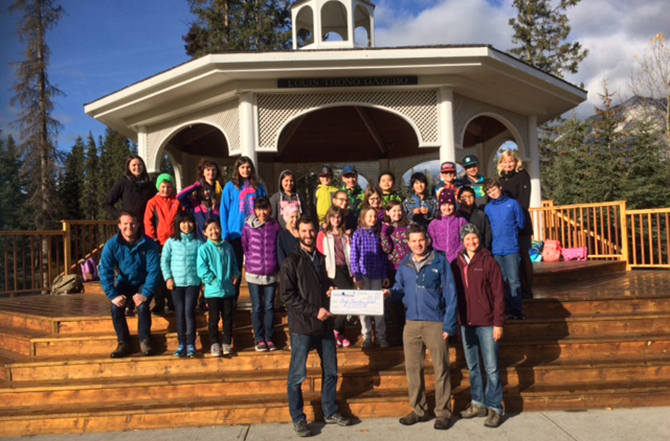 Our donation helps students get in touch with nature
Oct 11, 2015, 19:31 PM
Banff Elementary School students will participate in Nature Explorers, a monthly outdoor curriculum with field trips and projects,and we're sponsoring this program with a $2,500 donation.

This program adds an outdoor, experiential component to augment in-class learning and aim to create a sense of place, understanding and caring for Banff's environment and community. Every month, each class will have one full day or two half day outdoor experiences.

Students will learn about the history of Banff and Banff National Park, get involved in community issues, raise awareness about waste and pollution and work on a study with Parks Canada. This program will also help students become more familiar with wildlife encounters. With an increase in technologically based in-class learning, this program will take students outdoors to help them form significant connections to nature, their community, all while enhancing their curriculum.

For more information on the Banff Elementary School, visit their website here.