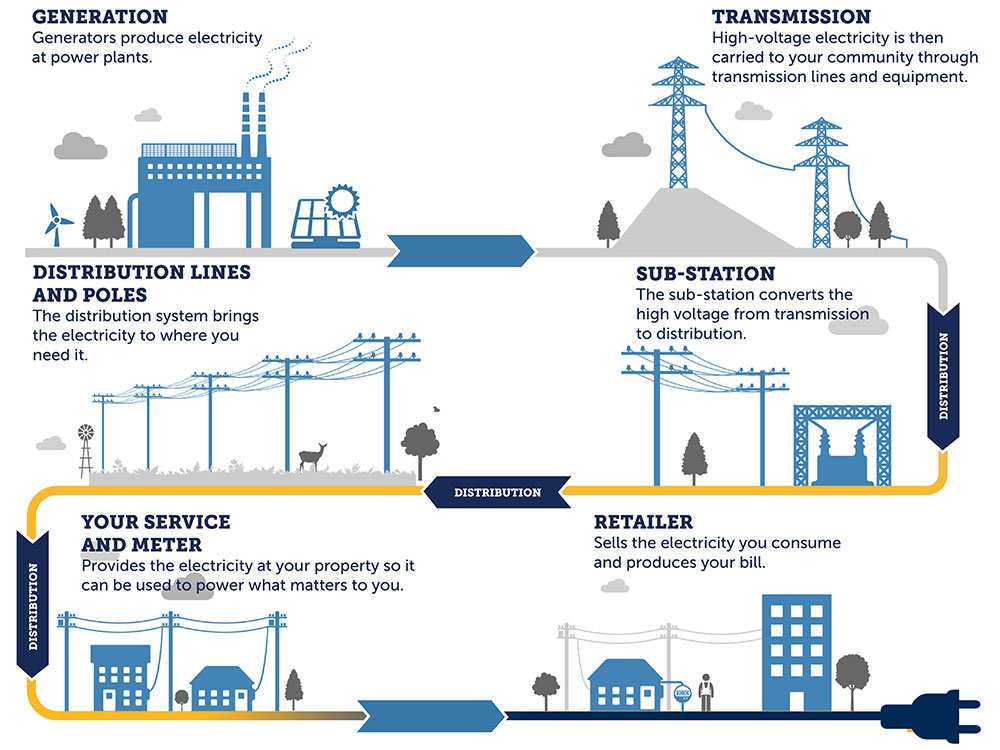 Removal of RRO Rate Cap program and what does this mean for you?
Dec 12, 2019, 20:14 PM
In 2017, the government introduced the price cap program to protect Albertans from price fluctuations while the province transitioned to a capacity market. Effective Nov. 30, 2019, the Alberta government removed the rate cap of 6.8¢/kWh from the Regulated Rate Option (RRO).
What's an RRO and how do I know it impacts me?
There are two sets of charges that appear on an Alberta electricity bill: Energy Charges and Delivery Charges.
A customer's 'power rate' can be found within the Energy Charges section. Customers can choose between fixed price contracts with an energy Retailer or remain on the RRO energy plan. For customers who are on a contract, their rate is set by their energy Retailer. Customers on the RRO energy plan can experience changes to their rates monthly as it reflects the current market price for electricity. The RRO rate is determined through a calculation and is approved by the Alberta Utilities Commission (AUC). FortisAlberta does not have any influence over the power rate or energy charge.
FortisAlberta is an electricity distribution company, and therefore it is responsible for the Delivery Charges portion of the bill. The Delivery Charges represent the regulated cost of delivering your electricity. When Albertans arrive home from work, turn on their kitchen ranges and lights, switch on the TV, and do a couple of loads of laundry — they expect the electricity to be there. That means the distribution system must be built to handle the maximum energy demand at each home, as well as at every business and industrial site. This availability is the key factor in electric distribution delivery charges. It has to be there, whether it's required every day or once a year, and it's the reason distribution charges don't vary as much as each customer's energy charges.
What does this mean for you?
If you are on the RRO energy plan, your energy charge has been capped to a maximum of 6.8 cents per kWh since 2017. However, as of November 30, 2019, the Alberta government has removed the cap and your energy charges will reflect the current market rate with no cap. Removing the cap can lead to higher energy charges depending on the market rate.
What can you do?
Electricity customers have a choice when selecting Retailers/Billing companies and can choose between fixed price energy and the RRO energy pricing. The best way for consumers to save money is to be aware of current rates and options and make informed decisions, and be more energy efficient. Learn about ways to reduce your energy consumption.
The Utilities Consumer Advocate (UCA) provides information and advice, and represents consumers' interests in Alberta's electricity and gas markets. The UCA's website provides information on Alberta's electricity market, including information about understanding the charges on your electricity bill.
Still have questions? Please call us at 310-WIRE (9473) and we'd be happy to help.