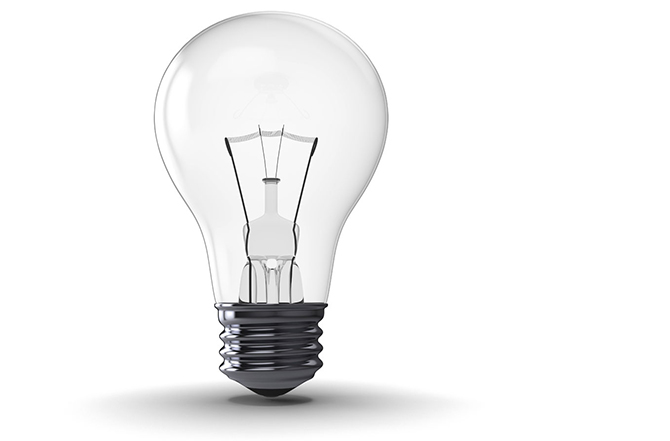 Lights out for traditional incandescent bulbs
Dec 19, 2014, 14:04 PM
Did you know that incandescent bulbs (40, 60 75 & 100 watts) will no longer be produced or imported into Canada as of Jan. 1, 2015? If you don't, you are not alone - only 4 in 10 people are aware of the incandescent bulb phase-out. It started with the 75 and 100 watts bulbs being phased out the beginning of this year and 40 and 60 watt bulbs will be done at the end of this year. Stores are allowed to sell their remaining stock of bulbs until they are gone. It may be time to determine what you will be doing when these are no longer available.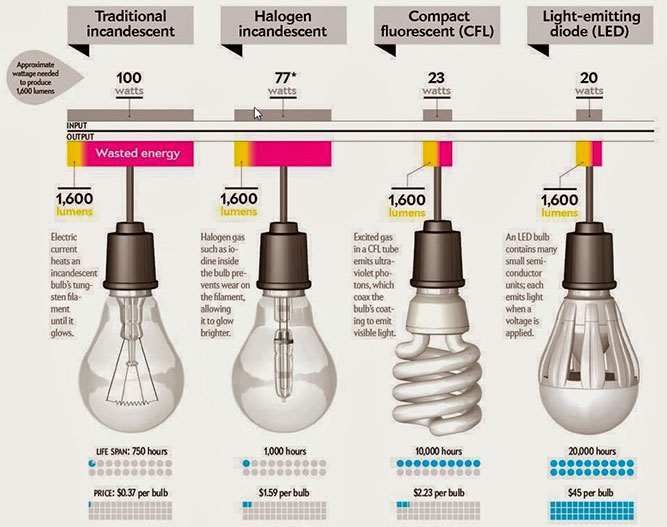 Here are some comparisons charts to help you choose the correct replacement bulbs. Lumens essentially refer to the amount of light output or brightness.



Choosing the right colour tone is also important in keeping with your usual level of comfort at home. The table below shows a comparison of light temperatures and recommended rooms around the home.



Changing your bulb type will help you save on electricity and here are another 10 ways to help you save energy cost during the holidays:

On average typical residential electricity consumption doubles during the cold winter months due to heating your home, so along with thoughts of holiday preparation 'tis also the season to be mindful of your electricity use. The following are 10 tips from FortisAlberta on how to save money and stay safe around electricity this holiday season:

Energy Efficiency Holiday Tips:

• Use timers for holiday lighting and use low wattage LED Christmas lights. LEDs use about 90 per cent less energy than traditional incandescent bulbs.
• If you park your vehicle outside, use a block heater timer for those cold evenings. Vehicles only require 4 hours of plug-in time; any more is a waste of energy and money.
• Consider putting on a warm sweater, cozy slippers, and sipping some hot cocoa rather than turning up the thermostat – this is the easiest way to save energy!
• If you're leaving the house, lower the thermostat in your home so you're not wasting energy heating an empty home or install a programmable thermostat.

Hosting the Holiday dinner?

• Make the best use of your oven; bake multiple recipes at one time and resist the urge to sneak a peek. Energy is released every time you open the oven door.
• Allow food to cool before placing in the fridge or freezer – unless directed by the instructions. Appliances have to work extra hard to bring down the temperature.
• Operate your dishwasher with a full load and air dry those dishes – once the dry cycle starts, turn off your dishwasher and open the door.

Holiday Safety Tips:

• In addition to being more energy efficient, LED lights don't contain fragile filaments like incandescent bulbs, so they are not as easily broken or damaged.
• Inspect each decoration before plugging into an outlet. Cracked, frayed or exposed wires and loose connections may cause a serious electric shock or start a fire.
• Be careful not to mount or hang light strands in any way that might damage the cord's insulation. Do not staple or nail them.