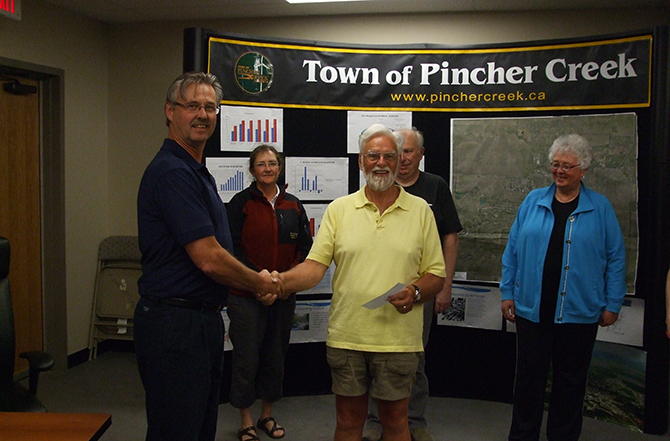 FortisAlberta is pleased to announce the winners of our Community Naturalization Grants
Apr 22, 2014, 11:44 AM
Our program gives communities in our service territory the opportunity to be awarded a $3,000 grant! In its third year, this program offers support for communities interested in implementing environmentally-friendly programs or improving facilities in their community.

We would like to extend our congratulations to the winners of our 2014 Community naturalization Grant:

The Village of Chauvin developed a park in 2012 for their 100th anniversary. The park, designed for people of all ages, includes the installation of playground equipment, a picnic table and two large pieces of outdoor fitness equipment. The proceeds from FortisAlberta's grant will be used to purchase additional outdoor fitness equipment.

The Summer Village of Gull Lake has designated a plot of land to be used as a Centennial Park, marking their 100th Anniversary in 2013. This year, the summer village will build a disc golf course, a game that is similar to golf but uses a Frisbee with targets. FortisAlberta's grant will be used to purchase and install the targets and the appropriate signage to layout the course design.

The Village of Hussar will use their Community Naturalization grant to build a pathway around the campground and parts of Dead Horse Lake. The rock and shale pathway will include benches and a bottle and can recycling station within the campground. Residents can use the path to walk, run, cycle or bird watch.

The Town of Morinville will use their grant in collaboration with the Fish and Game Association to purchase and install bat boxes and information signs, and to plant deer sensitive, marginal, and 'dragon fly' friendly vegetation. Local groups and schools will assist with the installation aimed at decreasing mosquito activity through an increase in bird and bat population, thereby making the area more enjoyable for use as a gathering place.

The Town of Raymond is building an outdoor recreation and wellness centre. The centre will feature four outdoor soccer, rugby and football fields. The community will use their grant to purchase six garbage and refundable bottle receptacles to help eliminate littering onsite and decrease the amount of waste going to the landfill.

The Town of Strathmore plans to use their grant to start a community garden. The garden will provide children and adults the opportunity to grow their own produce. A community garden will promote a sense of pride and encourage the sharing of knowledge between new and seasoned gardeners. The Community Garden will be maintained by Strathmore's Communities in Bloom organization.

The Summer Village of Sunset Point is committed to the protection of Lac St. Anne and the riparian lands. Their grant will be used to remove unsafe equipment built on the shores of Lac St. Anne in order to restore it to its natural state.

The Town of Whitecourt will be teaching residents how to backyard compost. Their workshop teaches participants the key factors for successful composting with the first fifty registrants receiving a free composting bin.