We support the benefits that energy efficiency and community energy systems can provide to all Albertans. We believe that electricity distribution companies like ours play an important role in the future delivery of programming and initiatives and we are fully supportive of the government's energy efficiency programs.
In May 2016, the provincial government confirmed $648 million in funding over the next five years for a new agency, Energy Efficiency Alberta (EEA). The EEA's mandate is to raise awareness for energy efficiency, promote, design and deliver programs to help Albertans save money.
The EEA has five programs to help Albertans conserve energy and save money: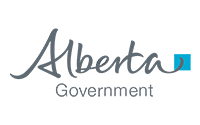 Home Energy Plan
Online Rebates
Home Improvement Rebates
Affordable Housing Energy Solutions
Residential No-Charge Energy Savings Program
Additionally, the Government of Alberta has introduced several other programs to educate individuals and organizations about energy efficiency and to help them become more energy efficient:
Other organizations such as EmPower Me are working to empower families in diverse communities across Canada to save energy, save money and increase the comfort and safety of their homes. EmPower Me has four key programs:
Home Upgrades Program
Energy Poverty Leadership
Energy Efficiency Education
Energy Savings Workshops
Other notable organizations involved in advocating for the adoption of energy efficiency include:
FortisAlberta's support for energy efficiency initiatives goes beyond our energy savings tips, videos, contests and grants. We believe in partnering with other organizations that are looking to help educate Albertans and bring awareness to the vital role energy efficiency plays in benefiting our homes and communities.