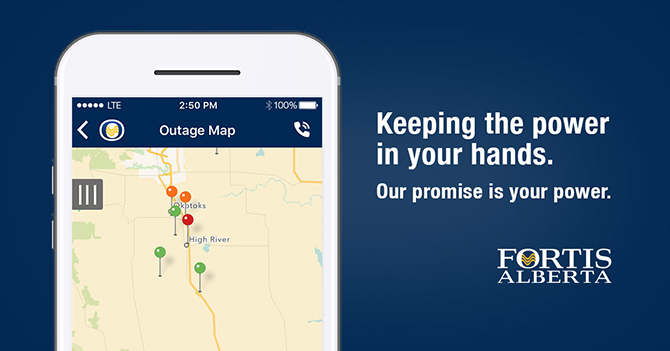 We released a new version of our mobile app with more features
Jun 30, 2016, 17:04 PM
We released a new version of our mobile app, giving you access to new features and a new look. Now you'll be able to report and view outages and request streetlight repairs in your community.

New features to this release include:
a new dashboard that improves navigation and makes app features easily accessible
streetlight map for you to request repairs
a 'my location' button added to both maps to enable location services
If you don't already have the mobile app, you can download it from your device's store by searching for 'FortisAlberta'. If you have the app installed, ensure to download the latest update to view the new features.
Visit fortisalberta.com/mobileapp to access a video tutorial and direct links to app stores.