We are FortisAlberta. We deliver the electricity that empowers Albertans to succeed. We keep the power on, not just because it's our job, but because we care about the people we serve. We are reliable, honest, and dedicated to our work because our employees, customers, and communities matter to us.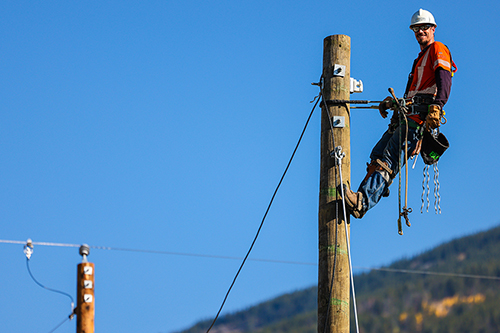 Our Values
To deliver safe, reliable electricity in a cost-effective manner to our customers, create value for our shareholder, and be a great employer and corporate citizen.
Find out more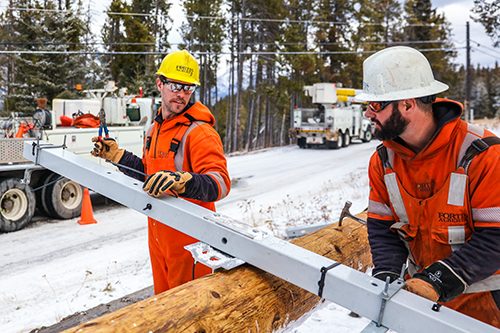 Current Opportunities
Join a team of talented professionals and trades who are committed to creating a brighter future.
Search Our Jobs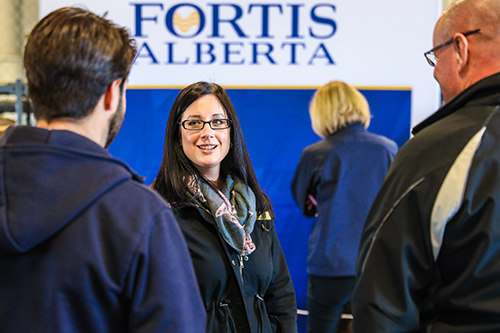 Employee Benefits
We offer a competitive total rewards package that can include: a Short Term Incentive program, a comprehensive benefits plan, a solid pension plan and a share purchase program.
Learn more
Ready to transform your career? Choose your path: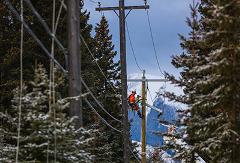 Field Operations
Field Operations At FortisAlberta, our Field employees are the face of our company, on the ground interacting with and supporting our communities. Our Field employees play a critical role in ensuring Albertans are receiving the safe and reliable energy that empowers them to succeed. Day to day you would be responsible for ensuring the lights stay on for Albertans. This means being part of a team dedicated to constructing and maintaining FortisAlberta's electrical distribution system. Not only would you be dedicated to keeping the lights on for our customers, but you would also be part of a team that keeps safety top of mind, working collaboratively in accordance with our procedural regulations to ensure everyone arrives home safely each day.
Click here to view current opportunities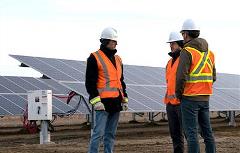 Engineering
At FortisAlberta, our Engineering groups work collaboratively in a team-focused environment to execute complex distribution projects. Our Engineers are detail oriented, passionate, and committed to improving customer reliability. Day-to-day, you would be interpreting and providing guidance around the technical, process, and contractual requirements for distribution projects. That means functioning as the technical expert in supporting internal and external customers.
Click here to view current opportunities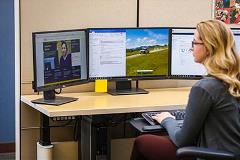 Information Services
At FortisAlberta, our Information Services team is dedicated to leading technology adoption throughout the organization, actively partnering with the business to understand what our employees need to succeed. Day-to-day, you would be making technology work in a seamless and functional way that supports FortisAlberta. That means connecting with the business to listen and be an active part of creating practical and sustainable IT solutions. Behind the scenes, you would be making a difference in the everyday work of other FortisAlberta employees to ensure we deliver on our promise of providing reliable energy to Albertans.
Click here to view current opportunities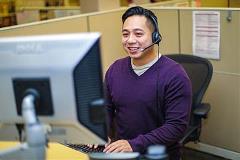 Customer Care
At FortisAlberta, we aspire to lead the industry in delivering excellent customer service in every interaction we have. Our Customer Service Representatives play a critical role in ensuring our customers feel heard, understood, and appreciated. Day-to-day, you would be responding to Albertans regarding the delivery of safe and reliable electricity. That means taking customer calls and effectively addressing concerns through active listening and an internal desire to get to the root cause of all queries. You would also be working with our Dispatch and Control Centre teams to ensure critical issues such as power outages are dealt with smoothly.
Click here to view current opportunities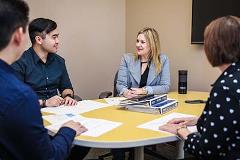 Finance
At FortisAlberta, our Finance team takes pride in their ability to make sound financial decisions in a fast-paced environment. Our Finance team provides a high attention to detail and in-depth analysis of monthly, quarterly, and year-end financial statements. Day-to-day this would include liaising with external auditors, preparing journal entries, and account reconciliations. Our Finance team plays a critical role in staying current on Electrical Utilities Commission applications and decisions to ensure understanding of implications for financial reporting.
Click here to view current opportunities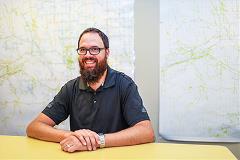 Regulatory
At FortisAlberta, our Regulatory team strives to see the bigger picture and contributes to high-stakes decision-making by providing the business with critical information and strategic advice. Our Regulatory team supports FortisAlberta in meeting its mandate to provide safe, reliable, and cost-effective service to the customers we are proud to serve. That means supporting the development and processing of a variety of tariff-related applications made to the Company's regulator, the Alberta Utilities Commission. Relying on your skills as a critical thinker and compelling communicator, you will help the Company obtain the supportive regulatory outcomes it needs to meet its business goals and continue providing excellent value for customers.
Click here to view current opportunities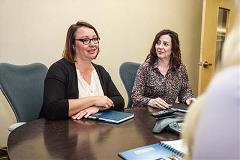 Human Resources
At FortisAlberta, our Human Resources team is dedicated to instilling a culture our employees are proud to be a part of. Our Human Resources team plays a critical role in guiding employees through their employment lifecycle from recruitment to retirement, and ensuring our values are woven throughout every experience. Day to day, that means providing education and support to employees regarding their total rewards package, investing in our talent through training and development, and providing employee relations expertise. Human Resources also champions FortisAlberta's Inclusion & Diversity strategy, cultivating an inclusive workplace where everyone feels respected and empowered to bring their authentic selves to work.
Click here to view current opportunities