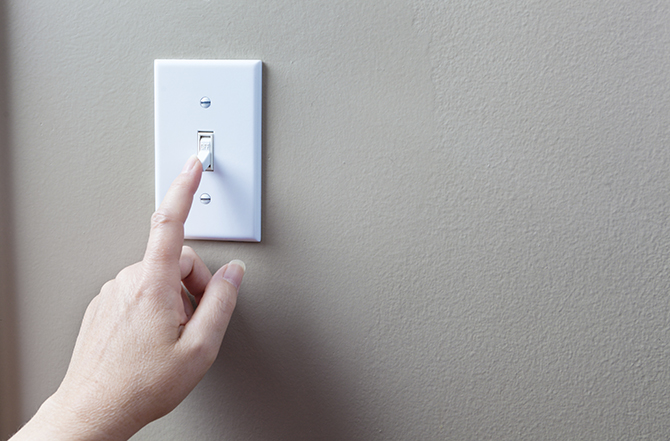 Earth Hour Challenge Results!
Apr 10, 2015, 14:09 PM
During Earth Hour, Canadians were called on to join other countries in sending a strong global message – that this is the year we change climate change.

Earth Hour is held every year in late March, around the time of the Spring and Autumn equinoxes in the northern and southern hemispheres. This is when sunset times are almost the same in both hemispheres. Organizers say this ensures the greatest visual impact for a global 'lights out' event. The ninth annual Earth Hour took place at 8:30 p.m. local time on Saturday, March 28, 2015. On this day, six continents, 120 countries, and 24 time zones were united as a global community, making their voices heard through the individual action of turning off the lights. Earth Hour shows how great things can be achieved when people come together for a common cause.

For the second year, FortisAlberta held an Earth Hour Challenge for the communities in its service area with a chance to win one of three grants, together totaling $5,000. Twenty-five communities stepped up to the challenge, more than doubled from last year's participation. Communities then came up with their own unique ways to reduce energy consumption during Earth Hour. Community fire pits, candle lit restaurant dining and family get-togethers (without electronics) were some examples of how municipalities took part.

Electricity consumption during Earth Hour was compared to the same hour on the previous Saturday. The percentage decrease was used to determine the winners of the grants. Twenty-one of the participating communities saw a decrease in consumption.
This year's recipients of the grants are:

1. Alix - receives $2,500 grant (39 per cent decrease) - to be used for new LED bulbs for infrastructure
2. Glenwood - receives $1,500 grant (21 per cent decrease) - to be used for retrofitting library lights with LED bulbs
3. Lamont - receives $1,000 grant (15 per cent decrease) - to be used for the fire hall/recreation centre lights
Among all participating communities, there was an average eight per cent decrease in consumption and a total of 18,796 kWH saved during the hour, enough to power more than 20,000 average homes during that time.

We also offer energy savings tips through Twitter, Facebook and YouTube.